Prizes and Awards 2020:
We were unable to award the John Holton prize for the most popular painting in 2020 as our exhibition was online only.
The Gladys Valler-Wilson Memorial Award for a still life went to Anna Burgess for her watercolour 'On the Shelf'. this was chosen by Marie Thomason, the 2019 winner. Gladys was a long serving Chairman of the group, and we remember her energy and enthusiasm for painting with this award.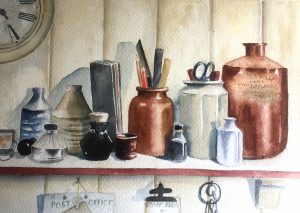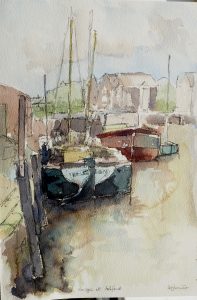 The John Yardley prize was awarded for the first time in May 2010.
This year John chose 'Barges at Ashford' by Doug Winter as the 2020 winner.
Follow us on social media